The History of Marisa Conners: A Fabulous Fashion Brand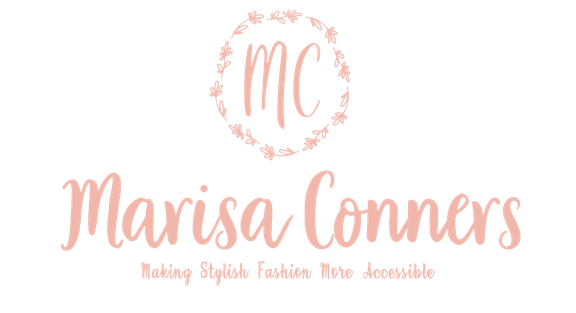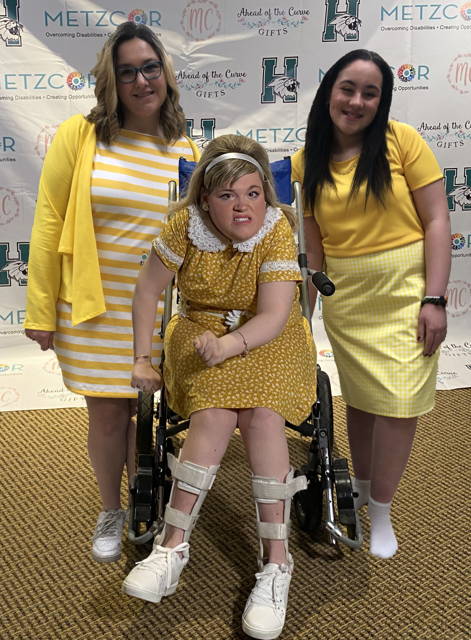 The Launch of Marisa Conners: A Fabulous Fashion Brand
On April 18, 2021, I officially launched my namesake inclusive womenswear brand, Marisa Conners (also known as MC) with my mini adaptive clothing collection for the 2nd Acceptance Week Fashion Show at Harrison High School in Cincinnati, OH.
The fashion show was organized by Harrison High School Alumni & Acceptance Week Creator Raileigh Legner as it's part of Acceptance Week.
Acceptance Week is an annual long-week event held in late February/early March. This event is designed to change the way the student body views students with disabilities. Acceptance Week started back in 2018. Throughout the week, the event had a series of dress-up days and activities that each had a different meaning for different disabilities. Acceptance Week spreads one simple mission throughout the community - AWARENESS + CHANGE = ACCEPTANCE. Acceptance Week Fashion Show was the newest event to Acceptance Week in 2019. The reason for the fashion show is we wanted to help people embrace their disability and what a better way and rocking a runway.
The second Acceptance Week Fashion Show was a HUGE success!! 💛✨ This was my first time participating in the AWFS. I created my amazing mini adaptive clothing collection with the help of my design team. The theme for the fashion show was Yellow. I used that color to create the mini adaptive clothing collection because of the meaning of Acceptance Week. I wore one of my collection looks- my own Daisy Yellow Floral Dress which is inspired by the 1960s as I finally took the Center Stage. This is the BEST moment I ever experienced!! 💕💛✨
6 months and 11 days later, I announced via Facebook and Instagram that I will be selling my first product of Marisa Conners - Daisy Yellow Floral Dress with customizable options of size and closure. It means anybody who may or may not have a disability will want to buy a unique product whatever they desire to look fabulous. The first product was launched on the web 4 days later.
After 33 days of waiting, MC's Daisy Yellow Floral Dress is SOLD OUT on December 5, 2021`! This moment has melted my heart. 💛✨
Our Brand Story & Identity
Marisa Conners is a namesake inclusive womenswear brand based in Cincinnati, Ohio. The brand is a representation of a fashionista's style and outgoing personality that draws inspiration from vintage, girly-girl, and chic casual fashion. This is quite an inclusive and unique fashion brand. It's not only an adaptive clothing line but anybody should be able to wear something SPECIAL and FABULOUS without difficulty. That's called "Making Stylish Fashion More Accessible". As well, my brand will reflect on the inspiring stories of young women with disabilities like myself. The brand provides uniquely fashionable apparel and custom adaptive clothing designs.
As the vision of my inclusive womenswear brand, the garment can be customizable with different size and closure options for the specific needs of anybody who may or may not have a disability. Something that makes adaptive clothing unique is anyone should feel more comfortable whenever they want to wear what they like, and that gives them confidence by increasing their level of independence and self-esteem. It's an important challenge for us to promote inclusion, acceptance, and opportunity that will make your dreams come true with us. With or without a disability, you could want to purchase any of our unique products, no matter what!